Having trouble attending Emerald City conferences
More often than not, it is related to your browser / device settings. We've put together a quick troubleshooting guide that will help 🙂
Have you tried reloading your conference page? Sometimes a simple reload can help resolve audio/video related issues 😃
1. I am using Internet Explorer or Brave Browser
We're sorry but IE / Edge browsers are currently not supported. We are working on IE support soon! For best performance use Chrome, Mozilla or Safari
3. I am using Chrome and facing issues
a. If you notice camera/audio shaped icons on your browser address bar, click on that and check if you have allowed audio/camera access to your browser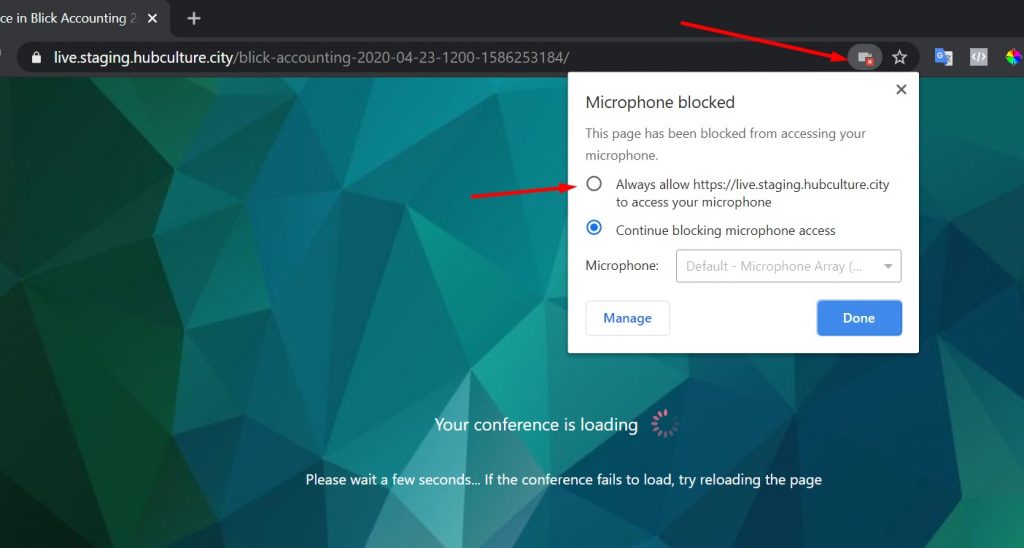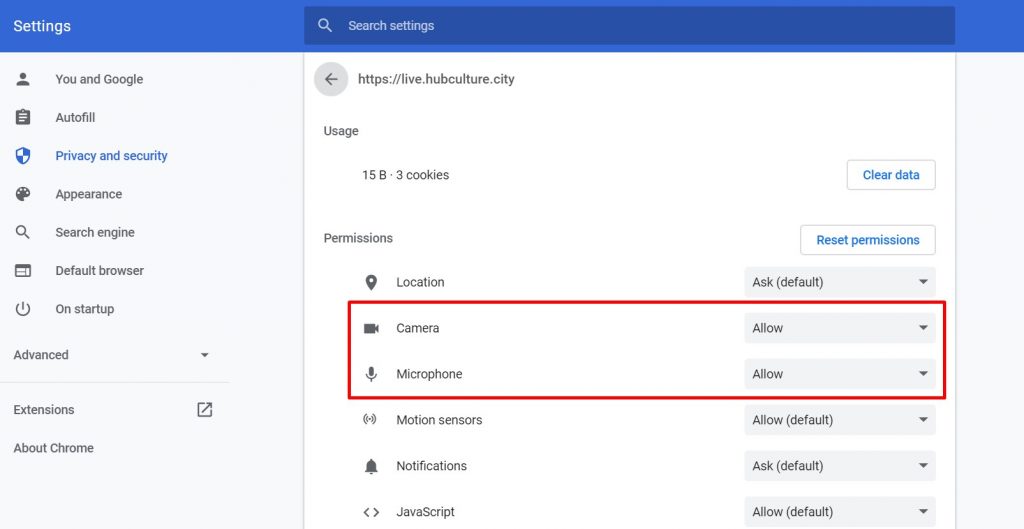 4. I am using Mozilla Firefox and facing issues
a. If you notice camera/audio shaped icons on your browser address bar, click on that and check if you have allowed audio/camera access to your browser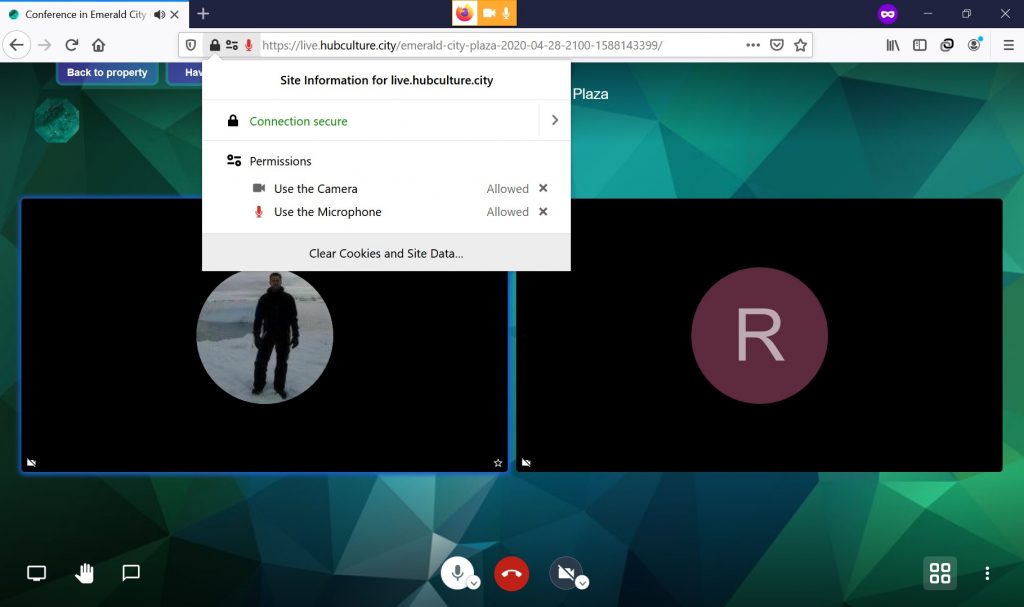 b. Please visit your Mozilla microphone / camera settings and check if access to your microphone and camera is enabled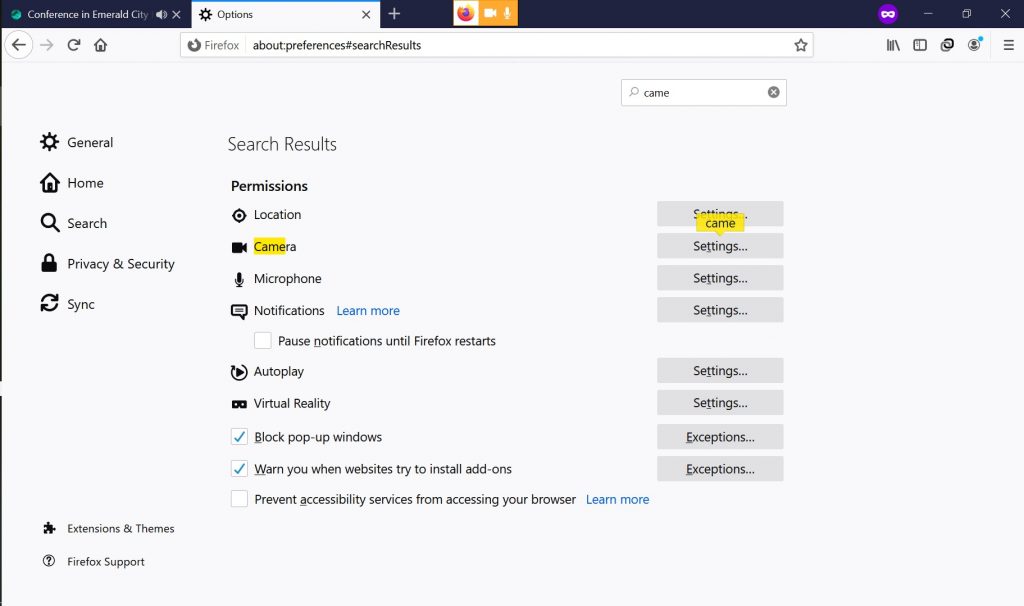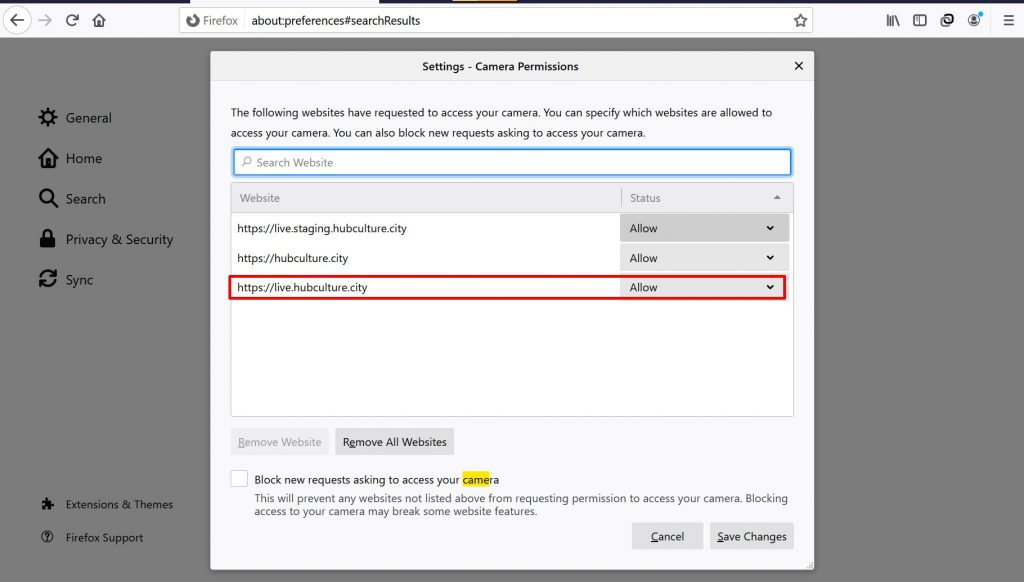 5. I am unable to join the conference, the page just shows "loading" message
a. This could be due to slow internet or temporary connectivity issues. Please wait for sometime, or try to reload the web-page on your browser
b. Another reason could be that your browser is blocking audio/video permissions. Please ensure you have enabled all permissions and reload the page again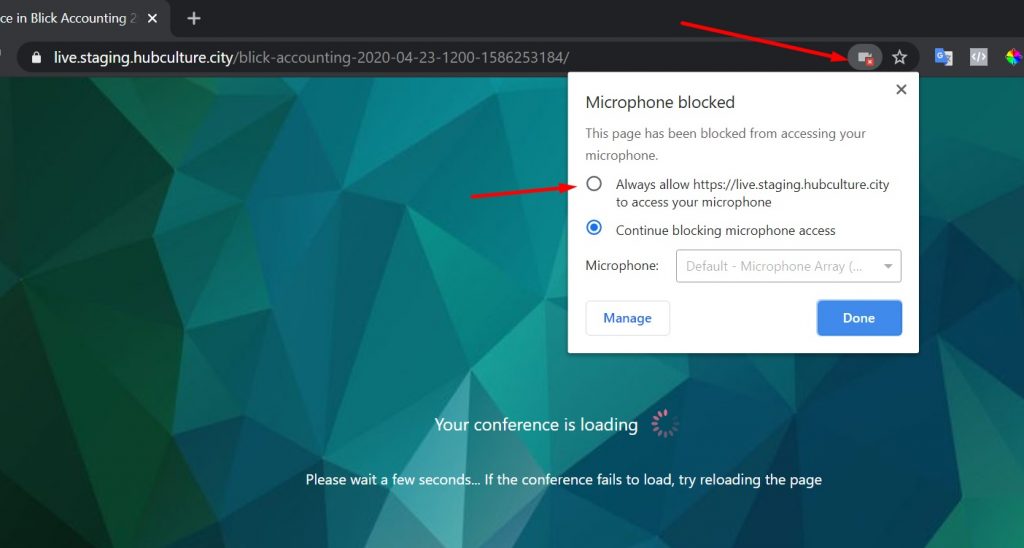 c. In some cases, it could simply be browser compatibility issues. In such a scenario, try joining from another browser
6. I have joined the conference, but am unable to see/hear others, or others are unable to see/hear me
Please try to change your sound/video settings from the Settings icon ⚙️ and try different options. One of them should work!
In some versions of Safari, the browser does not show audio control options. Please refer to troubleshooting explained in (2) in such cases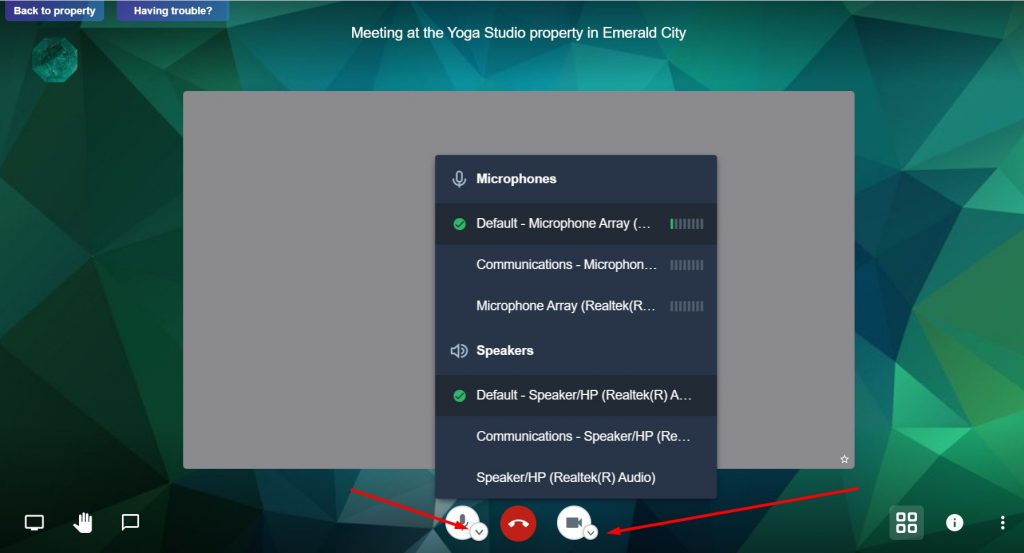 7. Joining from an iPhone?
If you are joining from an iPhone we recommend downloading this handy app to help you get access on the go. Click here to download the app, which will provide secure end-to-end privacy and encryption for your conversations inside Emerald City.
Remember to note the Property Address so you can arrive to the correct Property when you want to join Emerald City meetings.
8. Check if you are logged in to multiple meetings on different tabs. Your microphone / camera will only work in one room at a time.
9. Incognito mode on Chrome?
Chrome incognito mode now requires you to explicitly allow cookies before it can function. If your meeting does not work, please try this as per snapshots below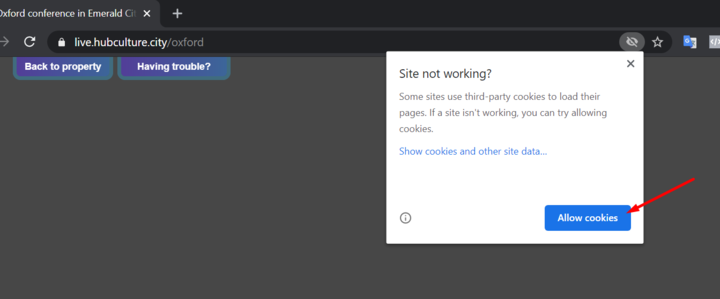 10. Issues with Screen Sharing on a Mac?
If you are using Chrome on your Mac and screen sharing is failing, please go to System Preferences > Security & Privacy > Screen Recording and make sure 'Chrome' is ticked.